GlobalSign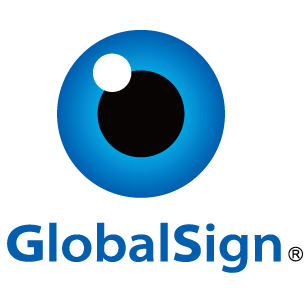 Since 1996, when GlobalSign was formed as an original Internet Trust Service provider, the company has issued millions of trusted Digital Certificates to people, servers and mobile devices for Public Key Infrastructure (PKI) enabled solutions and applications. GlobalSign, through its ubiquitous certificates plays a central role in providing the digital trust that forms the backbone of the entire e-niverse. And is so widely recognized as a digital security stalwart that all operating systems, mobile devices and apps automatically trust GlobalSign certificates, and GlobalSign is the security provider of choice for numerous Fortune 100 companies and Governments across the globe.
Test your secure server connection
Check out our Server Configuration Secure SSL Certificate Connection test to review your server's secure connection capability.
Secure your website

Hara Partners offers a comprehensive range of SSL products as part of our services, thanks to our long-term partnership with SSL Certificate Provider, GlobalSign. GlobalSign has been securing identities, web sites, emails and transactions since 1996 and has issued over 140,000 competitively priced, feature packed SSL Certificates during this time.
Why get your SSL Certificate from Hara Partners? SSL certificates are part of a more comprehensive overall security and safety planning and setup. There are other system related questions that you may want to consult an expert for. And the SSL certificate nowadays even factors into SEO concerns, and should be part of a larger overall website strategy. With increased phishing attacks and identity theft you should be demanding an ever higher level of security.
Why do I need an SSL Certificate for my website?

SSL Certificates, the security technology that activates green address bar or the yellow padlock, is an essential service for all web sites that are conducting e-commerce transactions or capturing any form of customer data. With a GlobalSign SSL you can now protect your customers while increasing your online transactions, reducing the number of shopping carts that are abandoned due to security fears. We are now offering three types of SSL Certificates at extremely competitive prices form a top level certification authority, from the basic Domain Validated, traditional Organization Validated, to the most advanced Extended Validation Certificates (activating the green address bar in IE7, Firefox, Opera, Safari and Chrome).
Superior features include:
Free SGC Security - Strong 128 bit or 256 bit SSL security for every certificate
Free Server Licenses - 3 server licenses issued with each SSL Certificate
Wildcard SSL - secure unlimited subdomains with a single Certificate
Unified Communications SSL - secure up to 40 different domains, subdomains, IPs or hostnames
Secure both www and non-www sites with single certificate for no additional costs
Free Clickable Secure Site Seal - help convert general visitors into paying customers
Up to $250,000 warranty (underwritten Liability Program)
Take advantage of this one stop shop opportunity and remove the need to search the over complicated SSL market for the product you require. Secure your web site and transactions today by contacting us at 212-225-8811.
Individual SSL Certificates
GlobalSign offers a range of SSL Certificates with the strongest 2048 bit encryption and value add features to ensure your website is protected.
Clients